Regular price
Sale price
$99.50 USD
Unit price
per
Sale
Sold out
Introducing the 42.5" SaltDogg/Buyers Stainless Steel Auger – Unmatched Durability for Efficient Material Distribution!
Product Description:
Are you in search of a rugged and reliable auger for your material distribution needs? Look no further. Our 42.5" SaltDogg/Buyers Stainless Steel Auger is the ultimate solution, offering unbeatable strength, longevity, and performance.
Key Features:
Stainless Steel Construction: Crafted from high-quality stainless steel, this auger is engineered to withstand the harshest elements and resist corrosion. It's built to last, making it a long-term investment in your material distribution equipment.

Precise Material Control: Designed for precision, this auger ensures that your material distribution is consistent and reliable. Whether you're spreading salt, sand, or other granular materials, you can trust this auger to get the job done accurately.

Efficiency and Productivity: The 42.5" length of this auger provides ample capacity for your materials, reducing the need for frequent refills. This translates to increased productivity and reduced downtime, allowing you to tackle large projects with ease.

Versatile Compatibility: Designed to fit various SaltDogg and Buyers spreader models, this auger is a versatile addition to your equipment. It's easy to install, and you'll enjoy seamless compatibility with your existing setup.

Easy Maintenance: Keeping your equipment in top condition is a breeze with this stainless steel auger. It's easy to clean and maintain, ensuring it continues to perform at its best for years to come.

Peace of Mind: With this auger, you can focus on your job with confidence. Its rugged stainless steel construction, precise material control, and compatibility ensure your materials are distributed efficiently and effectively.
Invest in the 42.5" SaltDogg/Buyers Stainless Steel Auger today and experience the difference in durability and performance. Whether you're a professional contractor or a homeowner managing your property, this auger is your reliable partner for any material distribution task. It's built to last, so you can work with peace of mind, even in the harshest weather conditions. Don't compromise on quality – choose the best for your material distribution needs.
View full details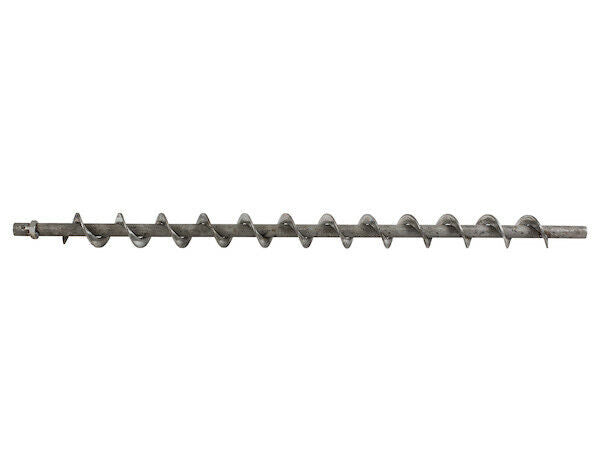 Fast Shipping

Most orders shipped same business day!

Money Back Guarantee

90 day no-questions asked return policy!

Quality Products

Top quality products at the lowest price!