Regular price
Sale price
$90.00 USD
Unit price
per
Sale
Sold out
Introducing the Power Angle Cylinder: Precision Meets Versatility
When it comes to achieving precise control and versatility in your hydraulic systems, look no further than our Power Angle Cylinder. This state-of-the-art component is designed to empower your machinery with unmatched performance and reliability.
Key Features:
Precise Angle Adjustment: The Power Angle Cylinder is engineered to provide accurate and effortless angle adjustments. Whether you need to change the tilt, pitch, or swivel of your equipment, this cylinder offers the precision you demand.

Robust Build: Crafted from top-quality materials, our Power Angle Cylinder is built to withstand the harshest operating conditions. Its rugged construction ensures longevity, minimizing downtime and maintenance costs.

Smooth Operator: Featuring advanced sealing technology and precision machining, this cylinder guarantees smooth and consistent operation. Say goodbye to jerky movements, and enjoy seamless angle adjustments.

Versatile Applications: The Power Angle Cylinder is your go-to solution for a wide range of applications, including snow plows, landscaping equipment, material handling machinery, and more. Its adaptability makes it an excellent choice for various industries.

Effortless Installation: We understand the value of your time. That's why our cylinder is designed for quick and easy installation, reducing downtime and maximizing your productivity.

Customization Options: Tailor the cylinder to your specific requirements with our customization options. Choose the right size, bore diameter, and mounting configurations to seamlessly integrate it into your equipment.

Reliable Performance: Count on the Power Angle Cylinder to deliver consistent and reliable performance under extreme conditions, high-pressure environments, and heavy loads. It's built to keep you operating at peak efficiency.

Safety First: Your safety is our priority. The Power Angle Cylinder undergoes rigorous quality control and testing to meet the highest safety standards, giving you peace of mind in your operations.
Elevate your hydraulic systems with the Power Angle Cylinder and experience the advantages of precision, durability, and adaptability. This high-performance component is a game-changer for your machinery, providing the power and control you need to optimize your operations.
Upgrade your equipment today and discover the difference with our Power Angle Cylinder. It's time to take your hydraulic systems to the next level. Order now and experience the future of hydraulic angle control!
View full details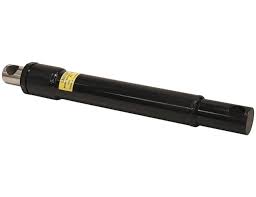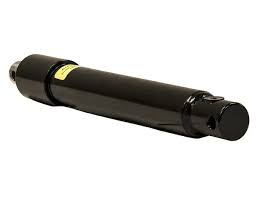 Fast Shipping

Most orders shipped same business day!

Money Back Guarantee

90 day no-questions asked return policy!

Quality Products

Top quality products at the lowest price!