Regular price
Sale price
$16.50 USD
Unit price
per
Sale
Sold out
Introducing our 11-Pin Repair Plug for the Vehicle Side - the perfect solution to quickly and effectively repair or replace the connector on your vehicle's wiring harness for seamless and reliable plowing operations. This repair plug is designed to provide a secure and efficient electrical connection, ensuring a smooth interface between the vehicle and the plow.
Key Features:
Efficient Repair Solution: Our 11-Pin Repair Plug for the Vehicle Side is designed for easy repair and replacement of damaged or faulty connectors, saving you time and money on expensive replacements.

High-Quality Construction: Crafted from durable materials, this repair plug ensures longevity and reliability, even under harsh weather and tough working conditions.

Secure Electrical Connection: Experience a secure and stable electrical connection between your vehicle and plow. The repair plug minimizes signal interference, guaranteeing consistent power flow for efficient plowing operations.

Easy Installation: The repair plug is designed for a straightforward installation process, making it simple and hassle-free to integrate into your existing vehicle wiring system.

11-Pin Configuration: Featuring an 11-pin configuration, this repair plug provides all the necessary connection points for various functions and accessories essential for effective plowing operations.

Weather Resistant: Engineered to endure challenging weather conditions, this repair plug is resistant to moisture, snow, and other environmental factors, ensuring reliable performance in adverse weather.
Don't let a damaged connector hinder your plowing efficiency. Invest in our reliable 11-Pin Repair Plug for the Vehicle Side to restore and maintain a secure electrical connection for seamless plowing operations. Keep your plowing setup running smoothly and effectively with this convenient and durable repair plug.
View full details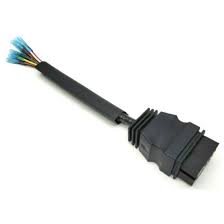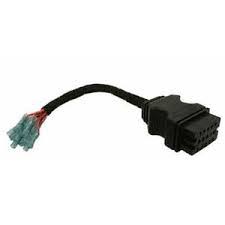 Fast Shipping

Most orders shipped same business day!

Money Back Guarantee

90 day no-questions asked return policy!

Quality Products

Top quality products at the lowest price!