Regular price
Sale price
$0.00 USD
Unit price
per
Sale
Sold out
Introducing the 1988-1989 GM (4 Lamp) Headlight Adapter 11-Pin – Seamlessly Upgrade Classic GM Lighting with Precision!
Revitalize your classic GM vehicle's lighting system effortlessly with the 1988-1989 GM (4 Lamp) Headlight Adapter 11-Pin. This adapter is engineered to simplify your headlight upgrade, providing an ideal solution to enhance the illumination of your vintage ride.
Designed with meticulous attention to compatibility, this 11-pin adapter ensures a flawless fit for GM models from 1988 and 1989 featuring a 4-lamp configuration. Bid farewell to the complexities of headlight retrofits – this adapter streamlines the process, saving you valuable time and effort.
Key Features:
Effortless Integration: No need to navigate intricate wiring or complex modifications. The 11-pin design of this adapter guarantees a straightforward installation process, allowing you to elevate your vehicle's lighting system with ease.

Tailored Precision: Exclusively engineered for GM models produced in 1988 and 1989 with a 4-lamp setup, this adapter seamlessly integrates with your vehicle's existing electrical system. Enjoy the confidence of a product that perfectly aligns with your classic car's specifications.

Enduring Build: Constructed from top-tier materials, this adapter ensures durability and longevity. It's crafted to withstand the demands of classic car driving, ensuring your upgraded headlights shine brilliantly through countless journeys.

Enhanced Visibility: By facilitating the installation of advanced headlight systems, the adapter significantly amplifies nighttime visibility and overall road safety. Traverse roads with confidence, whether you're cruising the city streets or embarking on scenic routes.

Preserves Classic Charm: Worried about compromising the timeless appeal of your GM vehicle? This 11-pin adapter is designed to seamlessly integrate while preserving the classic aesthetics of your car, creating a harmonious blend of vintage elegance and modern performance.
Elevate your classic driving experience with the 1988-1989 GM (4 Lamp) Headlight Adapter 11-Pin. Immerse yourself in modern lighting technology while retaining the nostalgic charm of your vintage ride. Illuminate your path with newfound clarity – explore the world with a perfect fusion of classic style and upgraded functionality.
View full details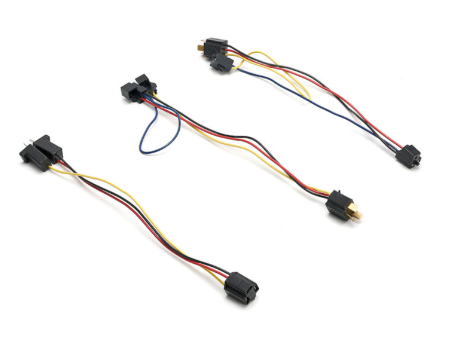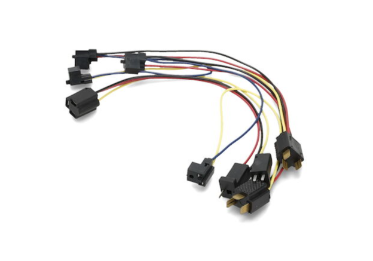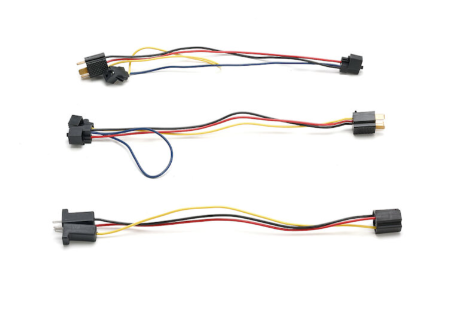 Fast Shipping

Most orders shipped same business day!

Money Back Guarantee

90 day no-questions asked return policy!

Quality Products

Top quality products at the lowest price!