Regular price
Sale price
$99.50 USD
Unit price
per
Sale
Sold out
Introducing the 42.5" Stainless Steel Auger for SaltDogg/Buyers: Enhancing Your Salt Spreader's Performance with Durability and Efficiency!
Product Details:              
Auger Length: 42.5 inches
Material: High-grade Stainless Steel
Compatibility: Designed for SaltDogg/Buyers salt spreaders
Description: Upgrade your salt spreading operation with our 42.5" Stainless Steel Auger, meticulously crafted to elevate the performance and longevity of your SaltDogg/Buyers salt spreader. This auger is a perfect replacement or enhancement for your existing spreader, providing a durable and efficient solution for dispersing salt and ice melt.
Constructed from top-tier stainless steel, this auger is built to withstand the harshest weather conditions and the corrosive properties of salt and ice melt. Stainless steel ensures longevity, rust resistance, and durability, ensuring your spreader operates at its best, even in demanding winter environments.
The 42.5-inch length of the auger provides efficient material movement and dispersion, facilitating an even spread for effective snow and ice management. Its compatibility with SaltDogg/Buyers salt spreaders guarantees a seamless fit and hassle-free installation, ensuring you can get back to work quickly.
Enhance your snow and ice management operations with our 42.5" Stainless Steel Auger for SaltDogg/Buyers. Trust in the durability and reliability of stainless steel to keep your salt spreader performing optimally during the winter season, ensuring safer roads and pathways.
View full details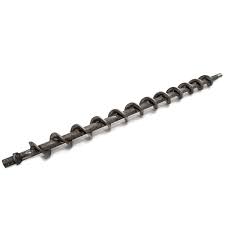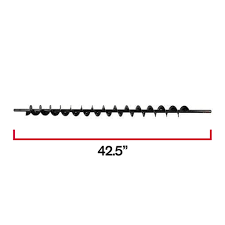 Fast Shipping

Most orders shipped same business day!

Money Back Guarantee

90 day no-questions asked return policy!

Quality Products

Top quality products at the lowest price!