Regular price
Sale price
$32.00 USD
Unit price
per
Sale
Sold out
Introducing the 4pc Bracket Kit (2-D/S & 2-P/S): Your Essential Solution for Secure Mounting!
When it comes to securely fastening components or equipment, having the right brackets is paramount for a successful and stable installation. Our 4pc Bracket Kit includes two Driver-Side (D/S) and two Passenger-Side (P/S) brackets, providing you with a versatile and comprehensive solution for all your mounting needs.
Key Features:
Complete Bracket Solution: This kit includes four brackets, two for the driver's side (D/S) and two for the passenger's side (P/S). It's a versatile package that caters to various installation requirements, offering you the flexibility to securely mount components or equipment.

Sturdy Construction: Crafted from high-quality materials, these brackets are built to withstand the demands of mounting tasks. They're engineered for durability and can hold your components securely in place.

Universal Application: The 4pc Bracket Kit is designed for a wide range of applications, making it an ideal choice for automotive, industrial, DIY, or professional projects. Its versatility ensures it can handle different mounting needs with ease.

Easy Installation: Installing these brackets is a straightforward process thanks to their user-friendly design. The kit includes all the necessary hardware, making it a hassle-free experience for both beginners and experienced users.

Driver-Side and Passenger-Side Brackets: The inclusion of both D/S and P/S brackets ensures that your installation is secure and well-balanced. This kit provides you with a complete and symmetrical solution for a professional-looking finish.

Dependable Mounting: Trust in the reliability and stability of these brackets to securely hold your components in place, reducing the risk of accidents or equipment damage.

Peace of Mind: With the 4pc Bracket Kit (2-D/S & 2-P/S), you can have confidence that your mounting needs are met with a reliable and durable solution.
Upgrade your mounting capabilities with the 4pc Bracket Kit (2-D/S & 2-P/S). It's the comprehensive and versatile solution you need to securely fasten components or equipment for a wide range of applications. Whether you're working on DIY projects or professional installations, these brackets ensure your work is secure and dependable. Get your kit today and experience the peace of mind that comes with reliable mounting solutions!
View full details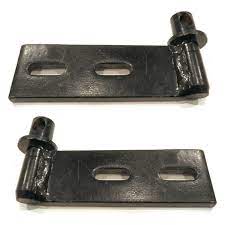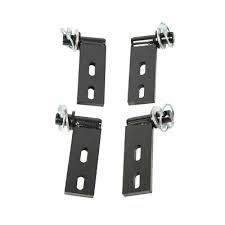 Fast Shipping

Most orders shipped same business day!

Money Back Guarantee

90 day no-questions asked return policy!

Quality Products

Top quality products at the lowest price!