Regular price
Sale price
$18.00 USD
Unit price
per
Sale
Sold out
Introducing the Battery Cable 2 PIN Plow Side Harness: A Reliable Connection for Your Snow Plow Power!
When it comes to snow plowing, having a dependable electrical connection is essential for efficient operation. The Battery Cable 2 PIN Plow Side Harness is your trusted link for ensuring your snow plow receives the power it needs, even in the harshest winter conditions.
Key Features:
Two-Pin Design: This Plow Side Harness features a two-pin design, providing a secure and efficient connection for your snow plow's power needs. It ensures a reliable link between the vehicle's electrical system and the plow, reducing the risk of interruptions or failures.

Durable Construction: Crafted from high-quality materials, this cable is built to withstand extreme winter conditions, including cold temperatures and exposure to moisture. It's engineered for durability, ensuring long-lasting performance.

Optimal Length: Measuring at just the right length, this cable is designed to bridge the gap between the vehicle's power source and the snow plow. It offers flexibility without excess slack, maintaining a clean and organized wiring setup.

Easy Installation: The harness is designed for straightforward installation, with two-pin connectors that are easy to set up and use. It comes ready to be integrated into your snow plow's electrical system, providing user-friendly instructions for hassle-free setup.

Improved Efficiency: By ensuring a secure and dependable electrical connection, this harness enhances energy transfer efficiency. It ensures your snow plow's electrical components operate optimally, reducing the risk of interruptions and ensuring smooth snow plowing.

Peace of Mind: With the Battery Cable 2 PIN Plow Side Harness in place, you can trust that your snow plow will receive the power it needs, even in challenging winter conditions. This harness ensures reliable operation and a more efficient snow plowing experience.
Upgrade your snow plow's electrical connection with the Battery Cable 2 PIN Plow Side Harness. It's the dependable and secure link that ensures your snow plow operates efficiently, even in the most demanding winter conditions. Whether you're a professional snow removal service or a homeowner, this harness provides the peace of mind and reliability you need. Get your harness today and experience the confidence that comes with a secure and efficient electrical connection!
View full details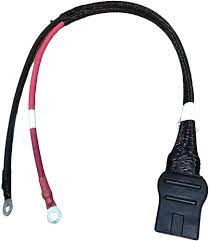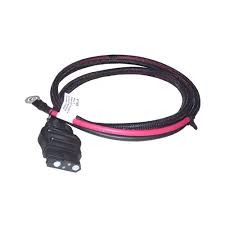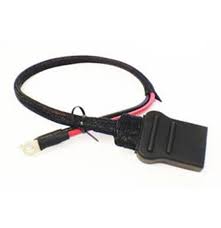 Fast Shipping

Most orders shipped same business day!

Money Back Guarantee

90 day no-questions asked return policy!

Quality Products

Top quality products at the lowest price!