Regular price
Sale price
$18.50 USD
Unit price
per
Sale
Sold out
Introducing the Boss 7'6 V-Plow Center Hinge Pin (Pre-2007 Plows): Your Key to Reliable Plow Performance!
When it comes to plowing snow in challenging conditions, having the right replacement parts is crucial to keep your equipment in peak working condition. The Boss 7'6 V-Plow Center Hinge Pin is specifically designed for Pre-2007 plows, ensuring that your V-plow operates at its best and is ready to tackle even the toughest winter storms.
Key Features:
Precision Fit: The Boss 7'6 V-Plow Center Hinge Pin is meticulously crafted to provide an exact fit for Pre-2007 V-plow models. This means you can trust it to seamlessly replace your existing hinge pin without any compatibility issues.

Superior Durability: Crafted from high-quality materials, this hinge pin is built to withstand the harsh conditions and heavy-duty use encountered during snow plowing. You can rely on it for long-lasting performance, even in the harshest winter environments.

Essential Replacement: As a crucial part of your plow's operation, the center hinge pin plays a pivotal role in maintaining the integrity of your equipment. When you need to replace a worn or damaged pin, this Boss hinge pin is the solution that ensures your plow functions optimally.

Hassle-Free Installation: Replacing the center hinge pin is made easy with this kit, which includes all the necessary components and clear instructions. You don't need to be a professional mechanic to install it successfully.

Trusted Brand: Boss is a name known for quality and reliability in the snow plowing industry. By choosing the Boss 7'6 V-Plow Center Hinge Pin, you're investing in a trusted brand and ensuring the long-term performance of your equipment.

Safety and Reliability: Keeping your plow in top working condition is essential for safety and efficiency when dealing with snow removal. The center hinge pin ensures that your plow operates smoothly and securely, reducing the risk of malfunctions.

Peace of Mind: When winter weather strikes, you want to be prepared. The Boss 7'6 V-Plow Center Hinge Pin gives you peace of mind, knowing that your plow is equipped with reliable, high-quality components.
Upgrade your snow plow's performance and prepare for winter with the Boss 7'6 V-Plow Center Hinge Pin (Pre-2007 Plows). Ensure that your plowing equipment is in top working condition, ready to take on the challenges of the season. Get your hinge pin today and keep your plow running smoothly and efficiently!
View full details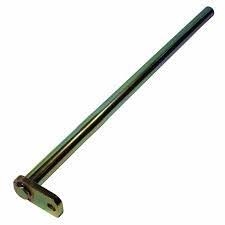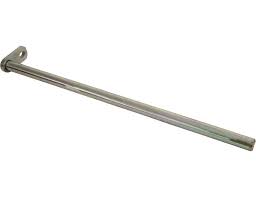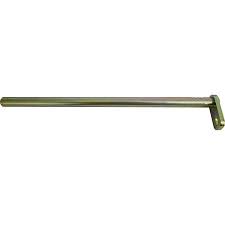 Fast Shipping

Most orders shipped same business day!

Money Back Guarantee

90 day no-questions asked return policy!

Quality Products

Top quality products at the lowest price!