Regular price
Sale price
$65.00 USD
Unit price
per
Sale
Sold out
A "Cartridge 31 with Nut 3-Way" is a specific type of hydraulic cartridge valve that is designed to control fluid flow in a hydraulic system. These cartridges are used in various applications to regulate the flow of hydraulic fluid and are often utilized in machinery and equipment where precise control is required. Here's a brief product description:
Product Description:
The 3-Way Cartridge Valve, with a designated Cartridge 31 and included nut, is a fundamental component in hydraulic systems, specializing in controlling fluid flow with precision. This versatile cartridge is engineered to optimize the performance of hydraulic machinery across a range of applications.
Key Features:
Fluid Control: The 3-Way Cartridge Valve is designed to manage the flow of hydraulic fluid within a system. It offers three distinct flow paths, allowing for the control and direction of fluid as needed.

Compatibility: The Cartridge 31 with Nut is designed to be compatible with specific hydraulic systems and applications. Its dimensions and specifications make it a suitable choice for many hydraulic setups.

Durable Construction: Crafted from high-quality materials, this cartridge valve is built to withstand the demands of hydraulic applications, ensuring longevity and consistent performance.

Ease of Installation: The cartridge valve can be easily integrated into hydraulic systems, thanks to the included nut and the standard cartridge format. Clear instructions for installation are typically provided.

Precise Flow Control: This cartridge is ideal for applications where precise control of fluid flow is required, such as in industrial machinery, agricultural equipment, or construction vehicles.
The Cartridge 31 with Nut 3-Way is a reliable and efficient solution for hydraulic systems that demand precise fluid control. Whether you're managing the operation of hydraulic cylinders, controlling the direction of hydraulic fluid, or regulating pressure in a specific application, this cartridge valve plays a vital role. Invest in this essential component to enhance the performance and control of your hydraulic machinery.
View full details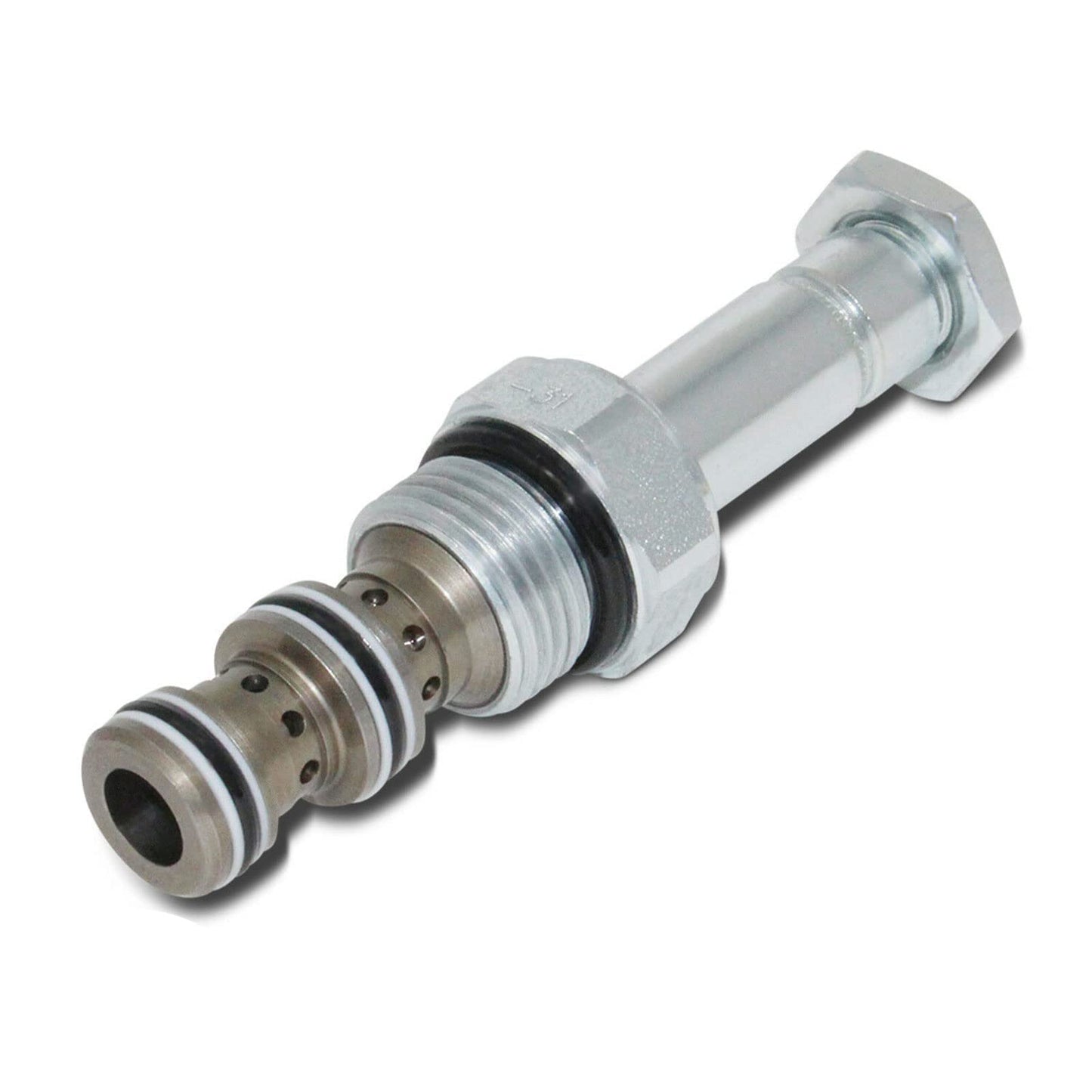 Fast Shipping

Most orders shipped same business day!

Money Back Guarantee

90 day no-questions asked return policy!

Quality Products

Top quality products at the lowest price!