Regular price
Sale price
$18.50 USD
Unit price
per
Sale
Sold out
Introducing the Heavy-Duty Skid Steer Shoe: Unmatched Durability for Your Skid Steer Equipment!
When it comes to heavy-duty applications, your skid steer equipment needs the right shoes to ensure longevity and optimal performance. The Heavy-Duty Skid Steer Shoe is your solution for unmatched durability and reliability, designed to take on the toughest challenges.
Key Features:
Robust Construction: Crafted from high-quality materials, the Heavy-Duty Skid Steer Shoe is built to endure the harshest conditions and withstand heavy use. Its rugged design ensures that it can take on the most demanding tasks with ease.

Enhanced Durability: This skid steer shoe is engineered to maximize the lifespan of your equipment, reducing the need for frequent replacements. Its resistance to wear and tear ensures that your investment is well-protected.

Reliable Traction: The carefully designed tread pattern on the shoe offers improved traction and stability, allowing your skid steer to maintain control even on challenging terrains. This feature is essential for heavy-duty applications.

Easy Installation: The user-friendly design and included hardware make installation straightforward. You don't need to be an expert to set up the Heavy-Duty Skid Steer Shoe, saving you time and effort.

Versatile Application: Whether you're using your skid steer equipment for construction, landscaping, agriculture, or other heavy-duty tasks, this shoe is a versatile addition that ensures your equipment operates at its best.

Improved Performance: By upgrading to the Heavy-Duty Skid Steer Shoe, you'll experience enhanced performance, reduced downtime, and lower maintenance costs. This shoe keeps your skid steer equipment operating efficiently.

Peace of Mind: With the Heavy-Duty Skid Steer Shoe, you can tackle the toughest challenges with confidence, knowing that your equipment is equipped with the durability and reliability it needs.
Upgrade your skid steer equipment with the Heavy-Duty Skid Steer Shoe. It's the durable, reliable, and high-performance solution you can trust for heavy-duty applications. Whether you're a construction professional, landscaper, or farmer, this shoe ensures that your skid steer equipment is ready to handle any task. Get your Heavy-Duty Skid Steer Shoe today and experience the confidence that comes with unbeatable durability!
View full details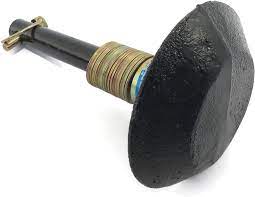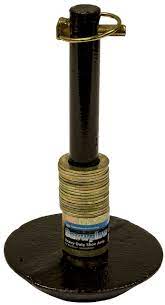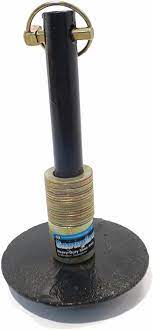 Fast Shipping

Most orders shipped same business day!

Money Back Guarantee

90 day no-questions asked return policy!

Quality Products

Top quality products at the lowest price!