Regular price
Sale price
$10.40 USD
Unit price
per
Sale
Sold out
Introducing the Orange Nylon Marker with Stud Mount for 3/4" O.D. Tubes - Clear Identification for Extended Lengths
Product Name: TubeMark™ Orange Nylon Marker with Stud Mount (36-inch)
Description:
When it's time to mark and identify extended lengths of 3/4" O.D. tubes, the TubeMark™ Orange Nylon Marker with Stud Mount (36-inch) is the ultimate solution. Designed for durability, visibility, and secure mounting, this marker ensures that your tubes are clearly labeled and easily identifiable in a wide range of applications.
Key Features:
High-Visibility Orange: The vivid orange color of the TubeMark™ Nylon Marker makes it highly visible, even across extended lengths of tubing, enhancing identification and safety.

Durable Nylon Construction: Crafted from robust nylon, this marker is built to withstand challenging conditions, both indoors and outdoors, providing resilience and longevity.

Secure Stud Mount: Equipped with a stud mount, this marker offers a secure installation on 3/4" O.D. tubes, ensuring it stays firmly in place, even in environments with vibration or movement.

Precision Fit: Designed to snugly fit 3/4" O.D. tubes, the TubeMark™ marker ensures that it stays in place without slipping or rotating, maintaining clear identification.

Versatile Applications: Whether in construction, industrial installations, telecommunications, utilities, or various other industries, this marker is suitable for numerous applications, providing adaptability and versatility.

Weather-Resistant: Built to withstand exposure to the elements, the TubeMark™ Orange Nylon Marker remains vibrant and readable over time, making it a reliable choice for outdoor applications.

Efficient Identification: Clearly marking your tubes and equipment improves efficiency, organization, and safety, facilitating smoother project execution.

Long-Lasting Marking: High-quality materials and construction make the TubeMark™ marker a durable choice, reducing the need for frequent replacements and maintenance.
Select the TubeMark™ Orange Nylon Marker with Stud Mount (36-inch) for accurate and visible identification of your 3/4" O.D. tubes, especially over extended lengths. Whether you're working on a construction site, a telecommunications network, or any project requiring extensive tube labeling, this marker ensures that everything remains organized and easily distinguishable. With its vibrant color and sturdy construction, the TubeMark™ marker is the ideal choice for your marking and labeling needs.
View full details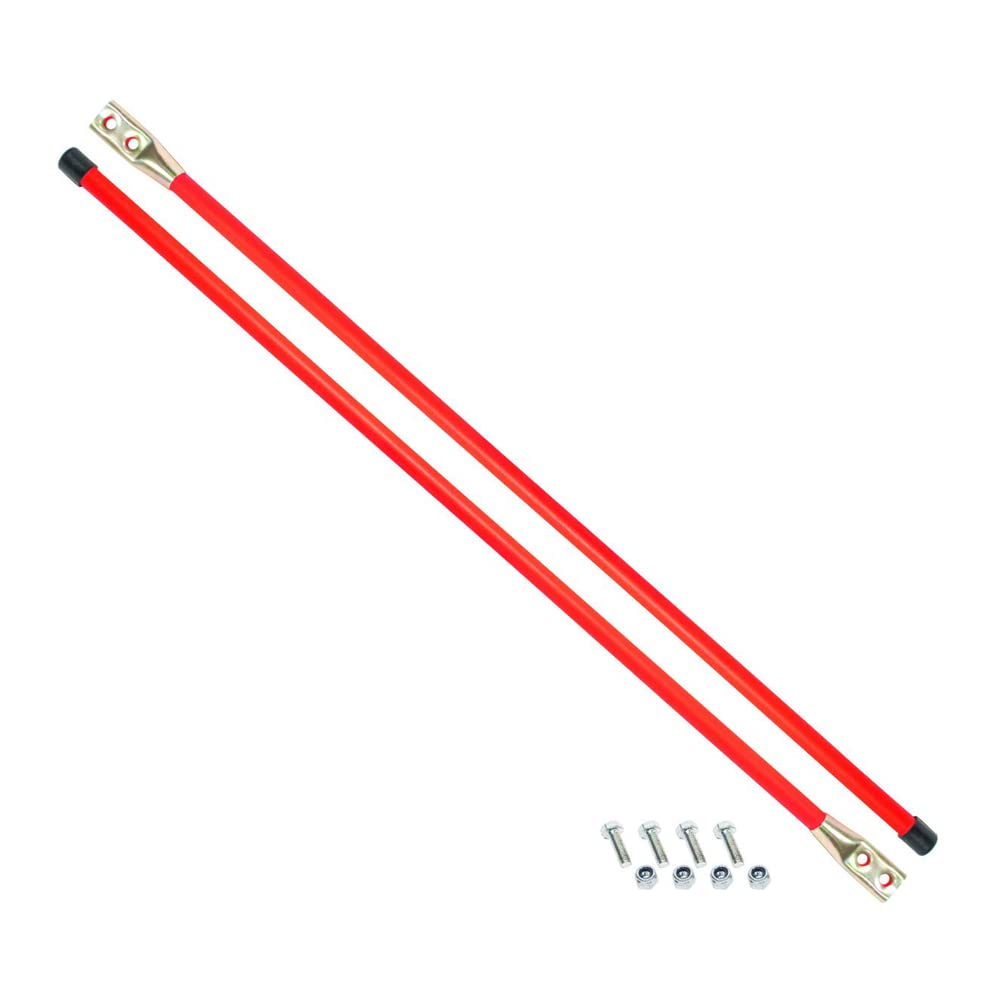 Fast Shipping

Most orders shipped same business day!

Money Back Guarantee

90 day no-questions asked return policy!

Quality Products

Top quality products at the lowest price!