Regular price
Sale price
$60.50 USD
Unit price
per
Sale
Sold out
Introducing the Passenger's Side Receiver Kit: Expand Your Vehicle's Possibilities
Are you looking to unlock the full potential of your vehicle for a variety of purposes? Look no further than our Passenger's Side Receiver Kit, a versatile and convenient solution designed to empower your road adventures and everyday tasks.
Key Features:
Effortless Installation: The Passenger's Side Receiver Kit is engineered for easy installation on the passenger's side of your vehicle. It includes all the necessary components and user-friendly instructions, allowing you to quickly enhance your vehicle's functionality.

Versatile Utility: This kit serves as the perfect foundation for a wide range of accessories. Whether you need to tow a trailer, attach a bike rack, or carry additional cargo, the passenger's side receiver offers endless customization possibilities to meet your specific needs.

Precision Engineering: Crafted with precision and durability in mind, the kit is built to withstand the rigors of daily use. Constructed from high-quality materials, it ensures longevity and reliability in all your adventures.

Safety and Security: Safety is paramount, and this kit meets the highest safety standards. The receiver guarantees secure attachment of accessories, enabling you to drive with confidence and peace of mind.

Enhanced Functionality: Say goodbye to limitations and embrace a world of possibilities with your vehicle. Whether you're embarking on a road trip, taking on home improvement projects, or going off-road, this kit allows you to do more with your vehicle.

Customizable Accessories: Pair the passenger's side receiver with a wide range of compatible accessories, such as hitches, bike racks, and cargo carriers, to tailor your vehicle to your unique requirements and preferences.

Convenience at Your Fingertips: The passenger's side receiver provides easy access to the rear of your vehicle for loading and unloading, making it a convenient solution for everyday use and special occasions.

Universal Compatibility: Our kit is designed to be compatible with a broad spectrum of vehicle makes and models, ensuring that you can enjoy its benefits regardless of what you drive.
Elevate your vehicle's functionality and versatility with the Passenger's Side Receiver Kit. This top-notch kit offers you the freedom to personalize your vehicle and extend its capabilities, whether you're an adventure seeker or need an efficient solution for daily tasks.
Seize the opportunity to make your vehicle an even more powerful tool for your lifestyle. Order your Passenger's Side Receiver Kit today and embark on a journey of limitless possibilities on the road
View full details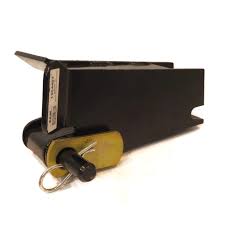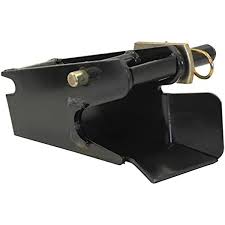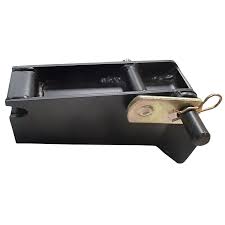 Fast Shipping

Most orders shipped same business day!

Money Back Guarantee

90 day no-questions asked return policy!

Quality Products

Top quality products at the lowest price!