Regular price
Sale price
$10.50 USD
Unit price
per
Sale
Sold out
Introducing the RT3 SmartHitch2 Coupler Spring Pin Kit – Your Ultimate Hitching Solution!
Are you tired of struggling with conventional hitching methods that require time-consuming adjustments and manual alignment? Say goodbye to those hassles and upgrade your towing experience with the RT3 SmartHitch2 Coupler Spring Pin Kit, the cutting-edge solution for secure and hassle-free trailer connections.
Key Features:
Smart Technology: The RT3 SmartHitch2 Coupler Spring Pin Kit is equipped with advanced smart technology, making trailer hitching effortless. The kit seamlessly integrates with your trailer and tow vehicle, automatically aligning the coupler and hitch ball with precision and accuracy.

Quick and Easy Installation: Installing the SmartHitch2 Kit is a breeze. The package includes easy-to-follow instructions and all the necessary components. With just a few simple steps, you'll have your system up and running, ready for stress-free towing.

Reliable Spring Pin Design: The core of this kit is the robust spring pin mechanism, ensuring a secure and dependable connection between your trailer and vehicle. Say goodbye to cumbersome hitch pins, unreliable couplers, and the risks associated with manual locking systems.

Versatile Compatibility: The RT3 SmartHitch2 Coupler Spring Pin Kit is designed to work with a wide range of trailers, making it an ideal solution for boat trailers, utility trailers, RVs, and more. Its adaptable design ensures compatibility with various hitch ball sizes.

Safety First: Your safety is our top priority. The SmartHitch2 Kit enhances your towing experience by reducing the chances of accidents caused by improper hitching. No more worries about trailer sway or unexpected disconnections while on the road.

Durable Construction: Crafted from high-quality materials, this kit is built to withstand the rigors of heavy towing. It can handle the toughest conditions, ensuring longevity and peace of mind for years to come.

User-Friendly Control: Operating the RT3 SmartHitch2 Coupler Spring Pin Kit is as simple as pushing a button. The user-friendly control panel allows you to engage and disengage the system with ease, even while sitting in your vehicle.
Upgrade your towing experience today with the RT3 SmartHitch2 Coupler Spring Pin Kit. Ditch the frustration and uncertainty of traditional hitching methods and enjoy the convenience, safety, and peace of mind that this innovative kit provides. Say goodbye to the hassle, and say hello to the future of trailer towing. Get yours now and hit the road with confidence!
View full details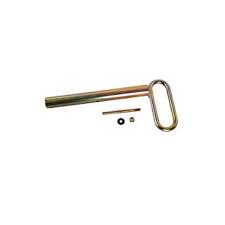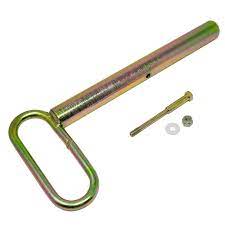 Fast Shipping

Most orders shipped same business day!

Money Back Guarantee

90 day no-questions asked return policy!

Quality Products

Top quality products at the lowest price!