Regular price
Sale price
$7.00 USD
Unit price
per
Sale
Sold out
Elevate Your Towing Game with the Spring Pin Upgrade Kit!
Are you tired of wrestling with cumbersome hitch pins and worrying about the security of your trailer connection? Say hello to peace of mind and ultimate convenience with our Spring Pin Upgrade Kit, the perfect solution for all your hitching needs.
Key Features:
Enhanced Security: Our Spring Pin Upgrade Kit offers an advanced and reliable way to secure your trailer hitch connection. The durable spring pin mechanism ensures a rock-solid link between your tow vehicle and trailer, eliminating the risk of accidental disconnection.

Quick and Effortless Installation: Installing the kit is a breeze, with straightforward instructions and all the essential components included. In just a few simple steps, you'll have a robust and dependable hitching solution ready for action.

Universal Compatibility: Designed to work seamlessly with a wide variety of trailers, this upgrade kit is versatile enough to suit your boat trailer, camper, utility trailer, or any other towable gear. Say goodbye to the hassle of swapping out hitch pins for different applications.

Safety First: Your safety is our top priority. With the Spring Pin Upgrade Kit, you'll experience less sway and more confidence on the road. Rest assured that your trailer is securely attached and won't wobble or shift unexpectedly.

Durability and Longevity: Crafted from top-quality materials, our kit is built to withstand the harshest towing conditions. It's engineered to last, providing reliable performance for years to come, no matter the adventures you embark on.

Hassle-Free Operation: Say goodbye to the manual labor and uncertainty of traditional hitch pins. Our Spring Pin Upgrade Kit makes hitching and unhitching a breeze, allowing you to focus on enjoying your outdoor adventures.
Upgrade your towing experience and put your trust in the Spring Pin Upgrade Kit. Leave behind the inconveniences and concerns associated with old-school hitch pins and experience a new level of security and ease. Enjoy the freedom to tow with confidence and peace of mind on every journey. Get your Spring Pin Upgrade Kit today and take the first step towards a hassle-free towing experience!
View full details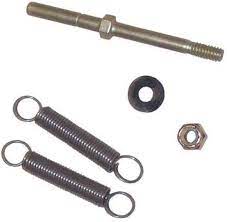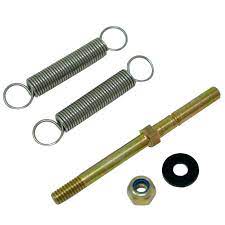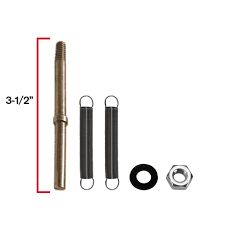 Fast Shipping

Most orders shipped same business day!

Money Back Guarantee

90 day no-questions asked return policy!

Quality Products

Top quality products at the lowest price!