Regular price
Sale price
$7.65 USD
Unit price
per
Sale
Sold out
Introducing our Suction Filter – the silent hero of cleanliness in your hydraulic system. Designed to keep your equipment running smoothly by preventing contaminants from wreaking havoc, this suction filter is a must-have for anyone serious about maintaining peak performance.
Built with precision and reliability in mind, our suction filter acts as a vigilant guardian, intercepting and trapping unwanted particles before they can infiltrate your hydraulic machinery. Say goodbye to the headaches caused by dirt, debris, and contaminants that can compromise the efficiency of your system.
Installing our suction filter is a breeze, and its user-friendly design ensures hassle-free maintenance. The transparent housing allows you to monitor the filtration process, providing peace of mind as you witness the filter diligently at work.
Engineered for durability, this suction filter is constructed with high-quality materials, ensuring a long service life and reducing the need for frequent replacements. It's the low-maintenance solution you've been searching for to extend the lifespan of your hydraulic equipment.
Equip your hydraulic system with the defense it deserves – choose our Suction Filter and experience the difference in performance, longevity, and peace of mind. Because when it comes to the heart of your machinery, cleanliness is not just a virtue; it's a necessity
View full details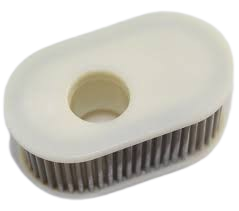 Fast Shipping

Most orders shipped same business day!

Money Back Guarantee

90 day no-questions asked return policy!

Quality Products

Top quality products at the lowest price!