Regular price
Sale price
$54.50 USD
Unit price
per
Sale
Sold out
Introducing the Throttle Actuator: Precision Control for Optimal Engine Performance!
In the realm of modern automotive technology, precise control over your vehicle's throttle is essential for delivering the power, efficiency, and performance you demand. The Throttle Actuator is your solution for achieving optimal engine performance and ensuring a smooth and responsive driving experience.
Key Features:
Precision Control: The Throttle Actuator is designed to provide precise control over the flow of air into your engine, effectively regulating the throttle to match your driving needs. This results in improved fuel efficiency and engine responsiveness.

Cutting-Edge Technology: Built with advanced engineering and electronic components, this actuator is the epitome of modern automotive innovation. Its design ensures efficient and accurate throttle control, enhancing your vehicle's overall performance.

Reliable Construction: Crafted with high-quality materials and built to meet strict industry standards, the Throttle Actuator is engineered for durability and longevity. It can withstand the demands of daily driving and harsh environmental conditions.

Easy Installation: Designed for straightforward installation, this actuator can be easily integrated into your vehicle's throttle control system. It comes with user-friendly instructions, making it suitable for professional mechanics and DIY enthusiasts alike.

Improved Engine Efficiency: By maintaining precise control over the throttle, the Throttle Actuator optimizes your engine's performance, leading to better fuel economy and reduced emissions. It contributes to a more eco-friendly and cost-effective driving experience.

Enhanced Engine Response: Experience a smoother and more responsive engine with the Throttle Actuator. It ensures that your vehicle reacts promptly to your commands, providing a safer and more enjoyable driving experience.

Vehicle Compatibility: This actuator is designed to fit a wide range of vehicle makes and models, making it a versatile solution for various automotive applications.
With the Throttle Actuator, you can take control of your vehicle's throttle with confidence. It offers precision, reliability, and efficiency that result in an enhanced driving experience. Whether you're looking to improve fuel economy or maximize engine performance, this actuator is a key component for achieving your automotive goals. Upgrade your throttle control system with the Throttle Actuator and experience the benefits of advanced technology and precision control in every drive
View full details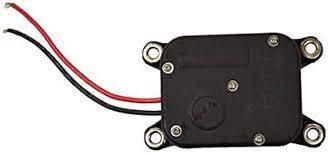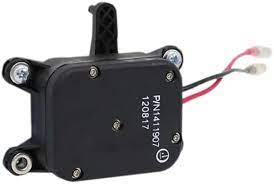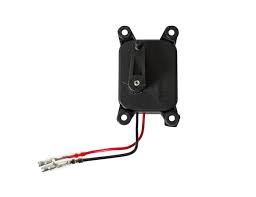 Fast Shipping

Most orders shipped same business day!

Money Back Guarantee

90 day no-questions asked return policy!

Quality Products

Top quality products at the lowest price!