Regular price
$128.00 USD
Regular price
Sale price
$128.00 USD
Unit price
per
Sale
Sold out
Introducing the Transmission Enclosure Kit: Elevate Your Equipment's Protection
When it comes to safeguarding your valuable transmission components from the elements, dust, and debris, our Transmission Enclosure Kit is the ultimate solution. Engineered for durability and ease of use, this kit provides the protection your machinery needs to operate at its best.
Key Features:
Robust Protection: Our Transmission Enclosure Kit is designed to shield your transmission components from harsh environmental conditions. Whether it's heavy rain, dust, or extreme temperatures, this enclosure ensures your equipment remains in top condition.

Precision Fit: Crafted from high-quality materials, this kit offers a precision fit for your specific transmission model. It's available in various sizes and configurations to ensure a perfect match for your equipment.

Easy Installation: We've made installation a breeze. The kit includes all the necessary hardware and clear instructions, so you can quickly and effortlessly enclose your transmission without extended downtime.

Versatile Applications: This kit is suitable for a wide range of applications, including industrial machinery, construction equipment, and agricultural vehicles. Its adaptability makes it a go-to choice for different industries.

Durable Construction: The Transmission Enclosure Kit is built to last. Its sturdy construction can withstand the demands of daily operation, reducing maintenance and replacement costs.

Accessibility Maintained: While providing protection, the kit also ensures easy access to your transmission for maintenance and inspections. You don't have to compromise on convenience for protection.

Enhanced Efficiency: By preventing environmental contaminants from infiltrating your transmission system, this kit helps maintain optimal performance and prolongs the life of your equipment.

Safety and Longevity: Safety is paramount, and our kit is engineered to meet safety standards. You can trust it to protect your machinery while ensuring it operates safely.
Don't leave your transmission components vulnerable to the elements. Elevate your equipment's protection with the Transmission Enclosure Kit and experience the benefits of precision fit, durability, and versatility. This kit is a game-changer for your machinery, providing the protection and accessibility you need for seamless operation.
Upgrade your equipment today and discover the difference with our Transmission Enclosure Kit. It's time to ensure the longevity and efficiency of your transmission components. Order now and experience the future of transmission protection
View full details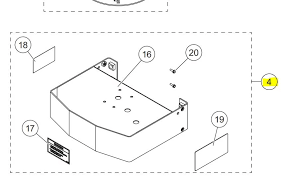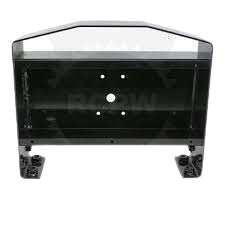 Fast Shipping

Most orders shipped same business day!

Money Back Guarantee

90 day no-questions asked return policy!

Quality Products

Top quality products at the lowest price!