Regular price
Sale price
$11.50 USD
Unit price
per
Sale
Sold out
Introducing the Ultramount Stand Shoe Kit: Elevate Your Snow Plow's Stability and Performance!
When you're out in the cold, battling snow and ice, you need your snow plow to perform at its best. The Ultramount Stand Shoe Kit is here to provide that extra level of support and stability, making your snow removal tasks more efficient and hassle-free.
Key Features:
Enhanced Stability: The Ultramount Stand Shoe Kit is designed to deliver superior stability for your snow plow, preventing it from sinking into soft ground or asphalt. With this added support, your plow remains steady and efficient, allowing you to tackle the snow with confidence.

Quality Construction: Crafted from high-quality materials, this kit ensures long-lasting durability and reliability. It can withstand the toughest winter conditions, ensuring your snow plow operates at its peak performance for years to come.

Easy Installation: Setting up the Ultramount Stand Shoe Kit is a breeze, thanks to its user-friendly design and included hardware. You don't need advanced technical skills to have it installed and ready for action.

Precise Fit: Designed to seamlessly integrate with Ultramount snow plows, this kit offers a perfect fit, ensuring your snow plow maintains its original functionality and appearance.

Versatile Application: The Ultramount Stand Shoe Kit is suitable for a wide range of snow removal applications, making it a versatile addition to your snow plow equipment. Whether you're a professional or a homeowner, it provides the added stability you need.

Improved Efficiency: By preventing your snow plow from sinking into the ground, this kit increases efficiency and productivity during snow removal tasks. You'll save time and effort by ensuring your plow stays on the surface.

Peace of Mind: With the Ultramount Stand Shoe Kit, you can have confidence in your snow plow's stability and performance. Enjoy a safer and more efficient snow plowing experience, even in the harshest winter conditions.
Upgrade your snow removal equipment with the Ultramount Stand Shoe Kit and ensure your snow plow remains stable and efficient. Say goodbye to the hassles of plow sinking and hello to hassle-free snow removal. Get your kit today and experience the confidence that comes with a stable and reliable snow plow accessory!
View full details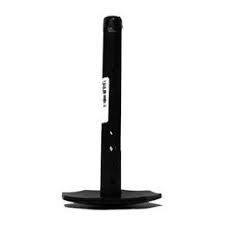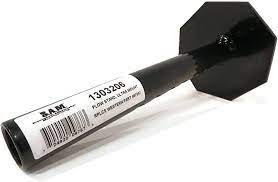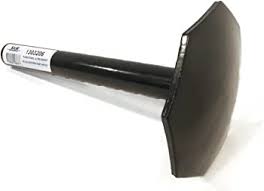 Fast Shipping

Most orders shipped same business day!

Money Back Guarantee

90 day no-questions asked return policy!

Quality Products

Top quality products at the lowest price!